People are obsessing over things that can give them the most  natural looking vibe. They are learning zero makeup techniques with a complete set of makeup. They are preferring the most natural looking contacts for their eyes. Even while buying hair wigs, they look for the natural shades and texture that'll go along with their actual hair color. Why? Because now the trend is changing.
Nobody is ready to give up on the advancements made in the beauty industry yet they want to look and feel all natural and realistic. They want to keep it low key. So, the beauty industries are competing to create products that can bless people with the most realistic yet spectacular looks.
When it comes to hair dying, what do you think most people will prefer? Sure, some individuals like to experiment with different funky and bold hair colors but even they can't maintain it forever. Remember not every hair look is suitable for every occasion.
Think about it this way. You're going for a job interview in a conservative business company. You want to make a good impression, so you decide to dye your hair a bright, funky color like blue or purple. While this hair color may express your individuality and personal style, it may not be the best choice for this occasion. The company may have a strict dress code policy that requires moderate hairstyles, and your hair color may be seen as unprofessional or distracting. If you color your hair with a natural looking shade, you will make a mature and professional image.
 You can't expect to wear bold, funky shades everywhere. There are times when you need to look more realistic and decent than usual. That is why Belini comes with 12 shades of natural hair colors, ranging from natural black to hazel blonde because let's just be honest. We can't underestimate the power of natural shades of hair dyes, don't we?
Let's explore why dying hair with natural hair colors can help you hit the spot.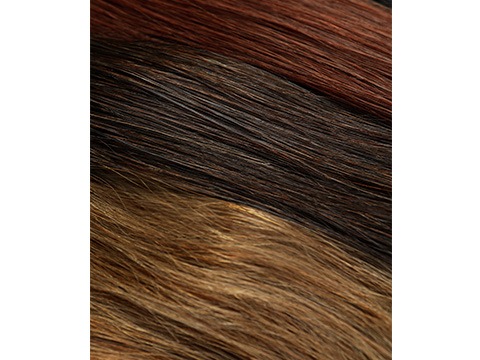 Trend of hair color that is always in fashion
The trend of bold, funky colors can come and go but the trend of natural hair colors like black, brown, or blonde hues is always in fashion. You can wear these shades confidently, without the worry of going out of mode as they are always in style. A natural hair color will give you a sophisticated and elegant look.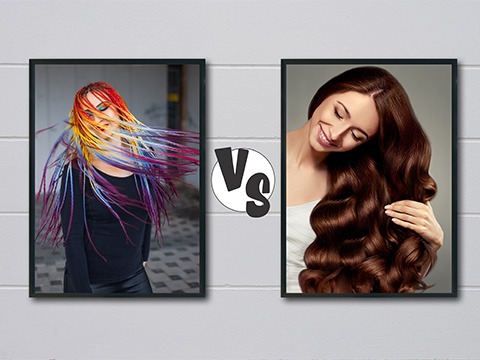 Type of hair color that complements all skin tones
You can nail your hair look with these colors at any event since they are realistic yet reviving. No matter if you are dark, medium, or light skin toned. These shades tend to complement a wide range of skin tones. They give a subtle yet striking appearance that stands out without being too over the top. Natural hair colors are also more flattering, and they tend to make your features pop out more. This is because shades blend in seamlessly with your natural hair texture and enhance its natural beauty.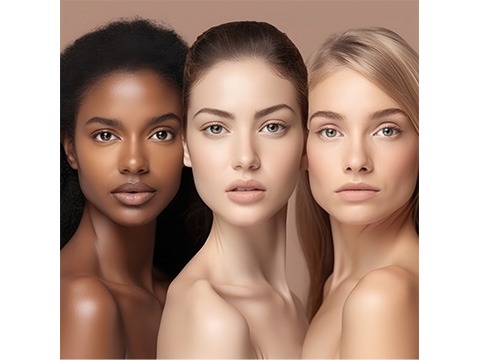 Hair colors ideal for many occasions
Natural hair colors are considered to be more practical than bold, funky shades. You can make a good impression at a professional event and you can look your best at home too. All thanks to the natural hair colors. It is practical and ideal for many occasions including both formal and informal ones.
Hair dye that goes well with any outfit
Do you know, bold and funky colors can sometimes clash with your outfits? Your hair and dress might not go fine with each other. However, natural hair colors tend to complement a wide range of dress colors and styles. Natural hair dye has the power to go well with any outfit. 
Hair color that provides easy maintenance
Funky colors tend to fade quickly and need frequent touch ups to maintain their beauty and vibrancy. You will have to keep up with proper styling to carry your funky colors. Natural hair colors don't require frequent touch ups and it doesn't fade quickly. It gets mixed up with your real hair color.
You don't have to go through the bleaching process to apply natural hair colors. You can apply them directly and get a refreshing effect. Avoiding bleaching hair keeps your hair healthy and strong. For bold fashion shades, you must go through multiple bleaching procedures to get your ideal look. Natural hair colors are thus a better and healthy option.
Hair dye that can be done at home
Natural hair color is reliable. You can choose to color your hair with natural shades right at home and don't have to worry about visiting a salon for touch ups. It's easy to do it anytime at home.
Category of hair color that is pocket friendly
Natural hair colors tend to be more pocket friendly than bold, fashion shades. It is specifically made to serve a large audience. You can easily dye your hair with natural hair shades at home without requiring any bleaching process. Canceling regular visits to the salon ultimately saves you money.
Hair color that is ideal for grey hair coverage
Natural shades are the most suitable option to cover your grey hair. Confused? Let us tell you how. When you dye all your hair with a funky shade, let's suppose a pink color. When the roots start to appear grey after some days, wouldn't it be hard to book appointments and dye your hair the exact same pink color? In the case of realistic color, you can manage it easily at home. Even if you choose to go without dying root hair for some days, it still won't look very odd. It will blend in your naturally shaded hair.
Best hair color technique with natural shades
The most suitable hair color technique would be the one tone hair color technique as they closely mimic the shades found in natural hair. It can help you achieve a more subtle and natural look, without any obvious line of separation between the colored hair and natural hair.
Hence, opting for a natural hair color is a trendy, sustainable, and practical choice. Natural shades can enhance your natural beauty, improve your hair's health, and make it easier to match your hair with your wardrobe. So, the next time you're considering a hair color change, you can think of going for a natural shade to achieve a timeless, stylish, and sophisticated look.